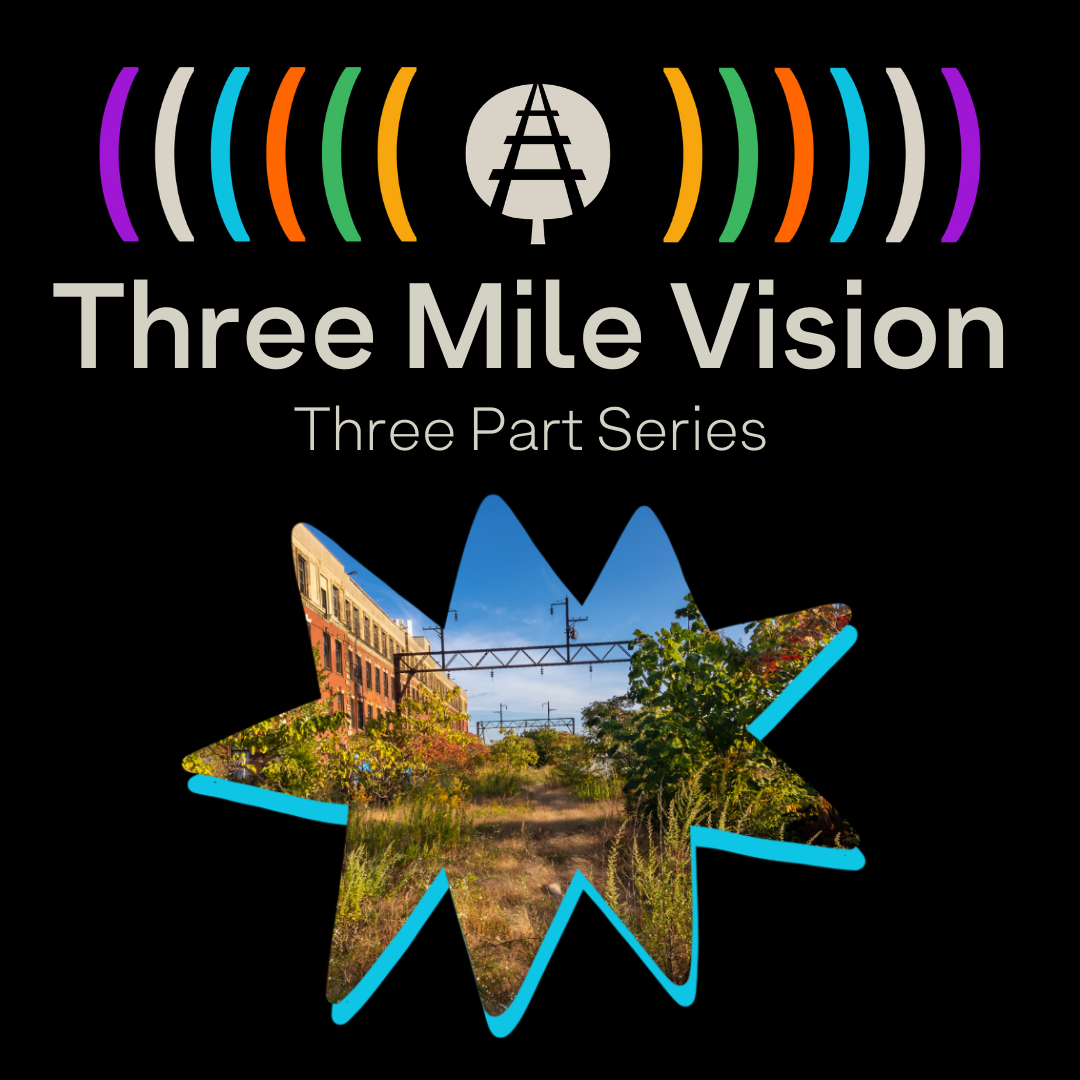 Sounds of the Rail Park presents The Three Mile Vision, a special three-episode series highlighting the communities around the rail line. 
In this series, local journalist Nichole Currie joins us as she travels the rail line and immerses herself in ten neighborhoods. You'll hear what makes each community unique and how a three-mile park system fits into their environment.
In this episode, Nichole explores The Viaduct. The Viaduct is an elevated section of the former Reading Railroad's 9th Street Branch. The inactive rail line reaches from the site of Phase One down to Vine Street, then arcs back northward and east toward Fairmount Ave. When complete, this stunning section of the park will overlook city streets and offer incredible Philly skyline views.
You'll hear from Yue Wu from the Chinatown CDC, Callowhill neighbors Robbie Long and Samyuktha Rajan, Craig Grossman from Crafts & Holdings, and Sol Garden Studio owners April Harley and Kwan Young. 
The Sounds of the Rail Park: Three Mile Vision series was developed as a part of the Rail Park Time Capsule Initiative. The Rail Park Time Capsule Initiative is an ongoing digital community archiving project, which aims to preserve and highlight the stories, objects, spaces and places that sustain culture and hold historic value for the people that live, work, and play in the 10+ neighborhoods that the Rail Park traverses through. Submit your story to the Time Capsule!
Phase One of the Rail Park is free and open to the public every day from 7 AM to 10 PM. Plan your visit today. 
The work of Friends of the Rail Park is made possible with the support of our community. Don't wait, become a member today! 
Special thanks to our partners:
Center City District Foundation, Philadelphia Parks and Recreation, William Penn Foundation, The John S. and James L. Knight Foundation, The 1830 Family Foundation, Wells Fargo Community Giving, The Philadelphia Cultural Fund, The Pennsylvania Department of Community and Economic Development, and the Board of Directors and many members of the Friends of the Rail Park.